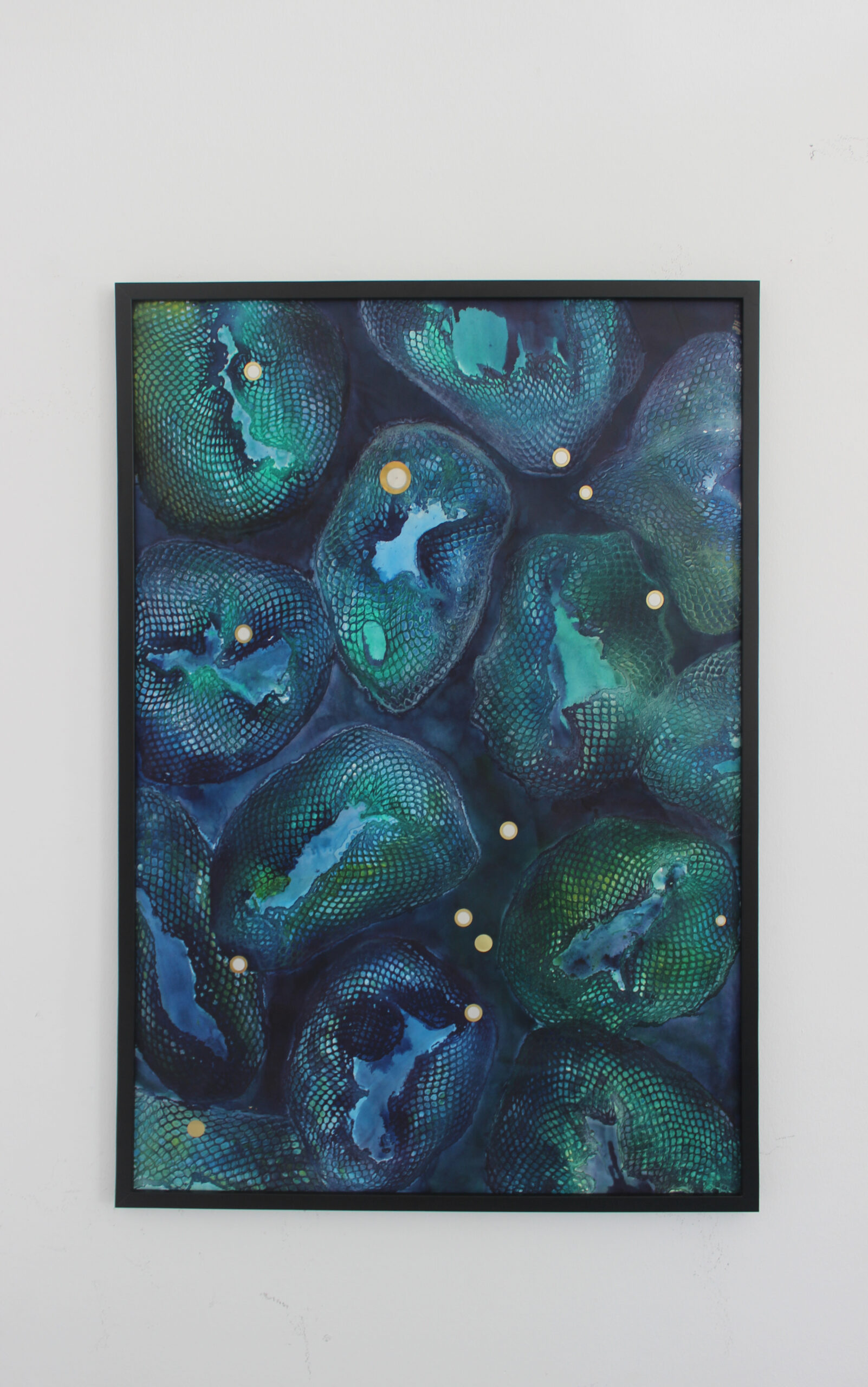 Blitzen Der Stille [Flashes of Silence] Destellos de silencio
2023
mixed media; ink, piezos
Size: 700cm W x 1000cm H
"Loose ends and ongoing stories are real challenges to cartography. Maps vary of course. On both sides of the Atlantic before the Columbian encounter maps integrated time and space. Both told stories". I quote the words of Doreen Massey from her book "For Space" and a thought arises to me between the lines: a kind of contortion, like a soundscape mapping, stillness or just chirping.
With this work on paper, as well as with my current sound installations, I immerse myself in the conquest of the fragile and ephemeral, introducing random and indeterminate processes into my production in a playful way.
I imagined a geo-musical space, the tides, the melting ice, floating beings and time that stops for an instant, in the eternal night and its sparkles. Everything has become sound, notation and silence. A radical nature in "tempo" and cosmos. This is also a quasi-cyborg piece for me in the sense of thought, the inert and living matter that feeds it, symbiosis in its nature and artifice. The "seen" and "heard" landscapes are material that settles on the carpet of ink and latent acoustic dissection. There, also appears the trace of the meshes of the fruits of the earth that we consume from the market. They are envelope, they carry and sculpt a fingerprint surface that identifies it. If climate change is the greatest challenge of our century, within a poetic approach I tend to draw an idea of ​​versatile geographies with its flashes, an urgent call from/to nature.