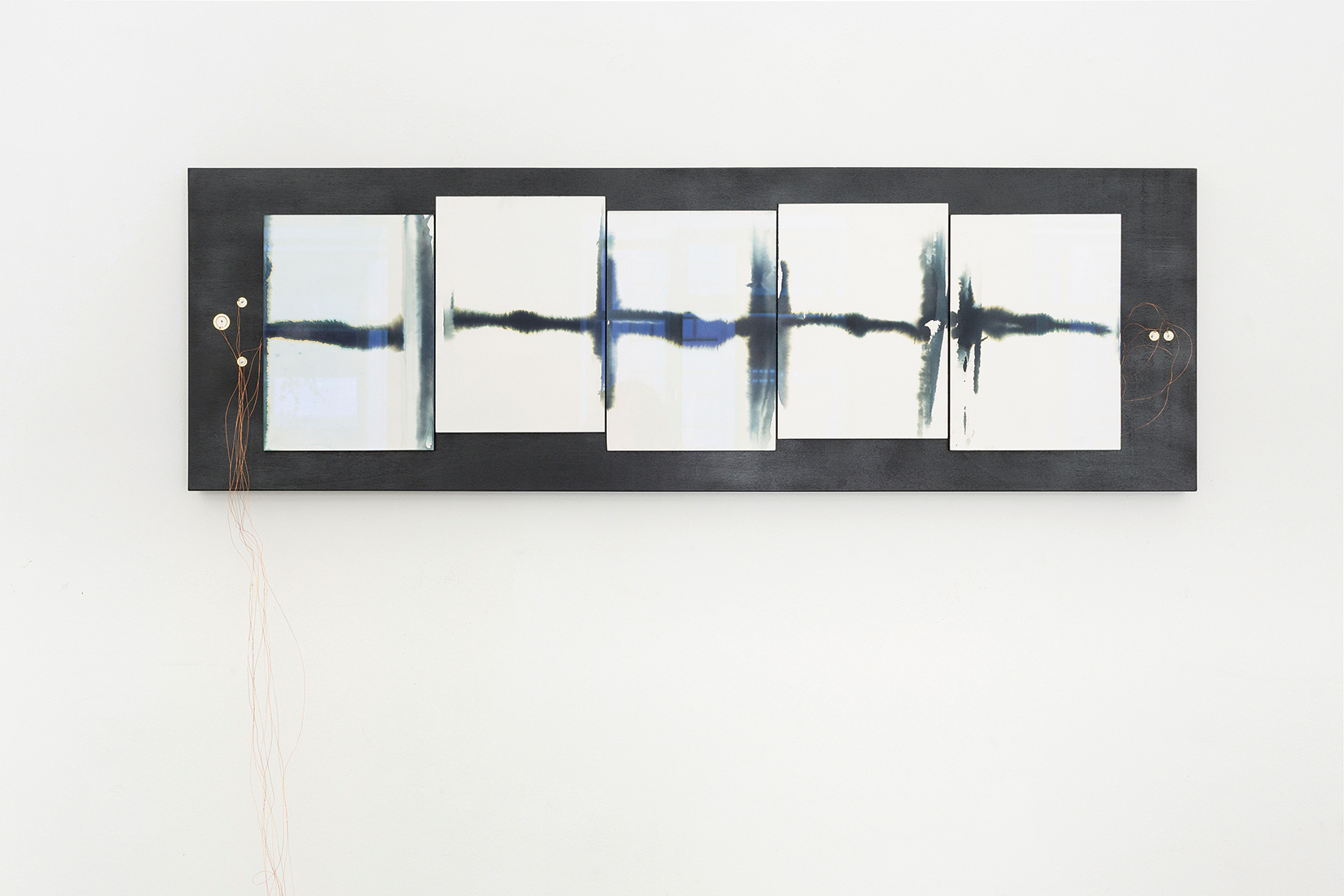 A WHITE NOISE, THE GRILLES AND THE SEA
​
2016
Experimental cyanotype as painting, soundloop
125cm x 40cm
Exhibition views, © Eva Kelety | Bildrecht Wien 2017
​
During consecutive summer night listening sessions performed by the artist at the sea side, a fine spectrum of the ethereal ecosystems was captured. The work emerges as acoustic dissections and is reassembled on experimental cyanotypes as quasi-synesthetic frequencies accompanied by a micro-sound highlighting the chirping of the crickets.
(2016) Exhibition "OUT OF THE BLUE", SpotteArt Artsy NY
(2017) Exhibition "REM", Bildraum 01
REVIEW THOSE WHO MAKE WAVES
Sounding art | sculptured music // about those who make waves in sound, music, art & design.
REVIEW gallerytalk.net
30. Mai 2017 • Text von Anna Möslinger